You may be asking yourself one of the following:
So what is it all about?
What does it include?
How do you access the content?
How much does it cost?
or Just plain why?
The short answers are.
It's all about building a Workforce
It includes as much content as we could create or collect from partners
Content can be accessed through our online catalog, or one of our Learning Management solutions.  www.TeachLMS.org or our courses on the Schoology LMS platform
There is no cost to you the user – as long as you are a School or a training org
We did it because we could, therefore we should…so we did.  Industry partners invest in the initiative, so we can help create content to share with you…to support the industry. 
Presentation Decks
We provide over a hundred presentation decks, both in PowerPoint and Google Slides versions.  Topics range from basic safety and introduction to construction tools, to deeper dives into multiple trades like carpentry, concrete, electrical, plumbing and painting…and the list keeps growing. 
Video Presentations
Sometimes a presentation deck is not enough, so we have created a library of videos where our team is presenting the content from the slide decks.
These can be used as self-paced education tools, maybe student study guides, or used on an employers LMS.
 Skills Exercises
After a concept is taught in theory – the hands on portion of training begins.   Our skills exercises are defined training programs.  These videos can be used to introduce the exercises before the student arrives for the hands on training. 
Like the video presentations above, these can be used as self-paced education tools and can be loaded into a partner LMS or accessed from ours.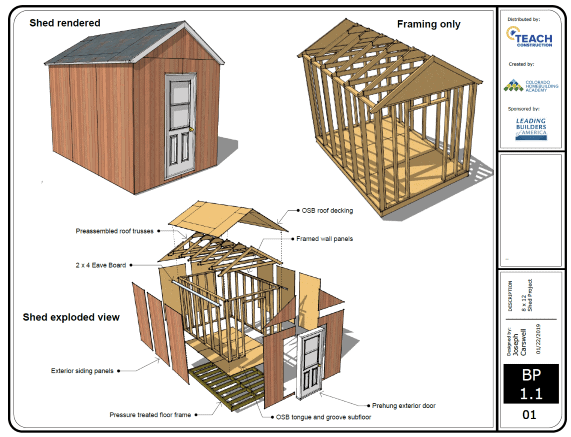 Build Projects
The TEACH Library also has numerous plans for build projects that also support our curriculum and others.   Many of these build project files are also available in Sketch-up Files 
Skills Exercises
Construction can not be taught with presentations and videos alone.  The TEACH Construction library has a skills exercise connected to each module.  Use some or use it all.   Or suggest material you would like and we may make it for you and everyone else. 
Instructor Resources:
Lesson Plans, Pacing Guides, Vocabulary Sheets, & Quizzes.  We understand that schools and teachers need more than just instructional content, so we also provide tools for the educator.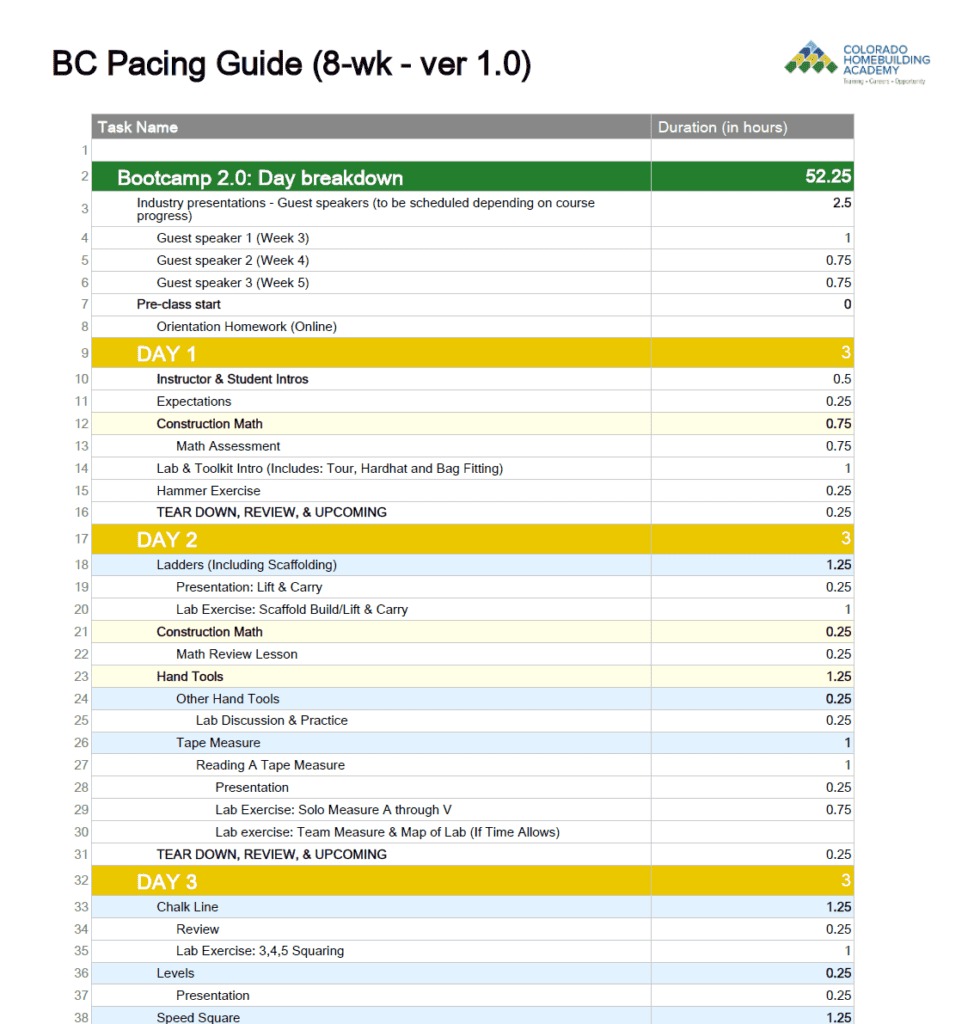 Videos – 
Our library also includes two different classifications of videos.  
The image on the left is from a video showing how we teach cut practice.  Link to video

The image on the right is from a window installation video – Link to Video